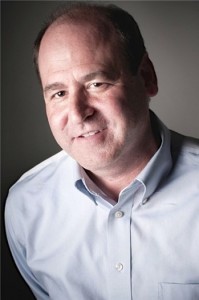 Click on my picture for a video profile and special dedication to the person who inspired me.
Michael A. Rudowsky, Founder of MAR Software Technologies has thirty plus years experience working in information technology and has been passionate about computers since the late 1970's. In the early 1980's Michael mastered UNIX and C programming languages and served as the CO-OP student with Revlon Inc. After graduation Michael was offered a full-time position involving mainframe technologies such as COBOL, CICS, JCL and DB2.
At the COMDEX exhibitions in Las Vegas, the largest computer trade show in the world, Michael represented Revlon. He was responsible for the review of new hardware and software solutions for the company. As one of the first beta testers for Realia COBOL, Michael enabled COBOL and CICS applications to run on IBM PCs. He worked closely with BARR systems to enable PC's to dial up and act as the Mainframe printer from any remote location. These two technologies allowed him to develop the first PC application to run on IBM PC in the production environment at Revlon.
In the 1990′s, Michael moved into consulting, working with several of the fortune 500 companies like: Merrill Lynch, Johnson and Johnson, Merck and Metropolitan Life Insurance Company. He got involved in Client Server, Web Applications, Database Design and Data Warehousing projects. In 1999 he accepted an employee position at MetLife where he moved into management leveraging his technical abilities to work on company strategic projects.
In 2004, he moved to American International Group and got involved with Architecture Design, Process Improvement, Data Center Consolidation, Office Virtualization and Disaster Recovery. One of his biggest accomplishments at AIG was the planning and delivery of Next Generation Booking Service which consolidated the booking function across several underwriting applications in the organization.
In 2014, Michael started MAR Software Technologies based on a vision that every single one of us has the ability to learn how to program. Marsoftek is a website, blog and training company oriented around mentoring, empowering individuals to become an App developer within the Apple ecosystem.
He wants to inspire as many people as he can. To bring out your creativity and to empower you to pass it forward to inspire others. He believes together we can plant the seed of knowledge that can grow and make a difference in people's lifes.
Michael graduated summa cum laude with a B.S. in Business Administration from Centenary College in 2013 and A.A.S. in Computer Science from Middlesex County College in 1984.